Come See us at GEAPS Exchange 2019! Booth 719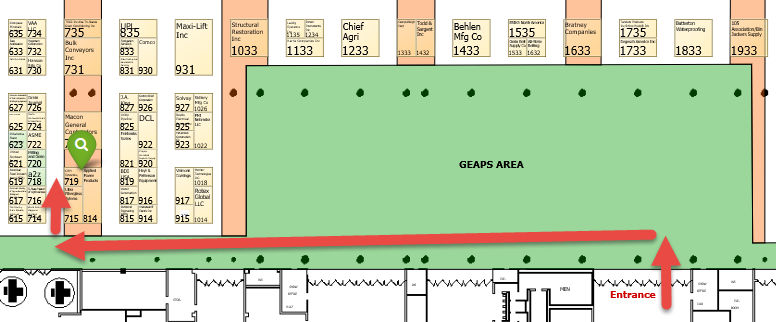 EXCHANGE 2019 is starting! New Orleans…. here we come!

GEAPS Exchange 2019 is the biggest event of the year for the Grain industry, and we are looking forward to seeing all of our great clients, prospects and soon-to-be prospects at what will undoubtedly be a great time in the big easy.

Visit us in the exhibition hall, booth 719. From the entrance, turn left, and find us in the 3rd row of exhibitors.

If you are interested in hearing a bit about the future of Mobile device use for grain receiving and logistics… then come by the Idea Exchange on Sunday from 9:45-11:00am. We will be giving a short 5 minute talk on that topic and how AGRIFLO is revolutionizing that aspect of grain operations.
But most importantly, come by our booth to find out how Modern Technology is being adopted in the grain, seed, feed and food sectors, and how BLOCKCHAIN is revolutionizing the food supply chain.




Meet with us @ MB Ag Days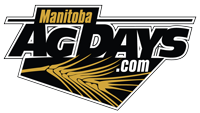 We will be in attendance at Manitoba Ag Days on Wednesday January 23rd in Brandon, Manitoba.

We would love an opportunity to sit down with you for a coffee/drink [on us!] to learn more about your business, and tell you a bit about the exciting developments in the area of Modern Software for the Agriculture processing sector.

Got 15 minutes to spare? We guarantee it will be 15 minutes well spent.
Contact us, and we can setup a time/place to meet with you at the show.

Email: sales@agriflo.biz

We will see you at the North Dakota Grain Dealers Association Convention!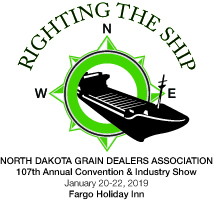 We look forward to seeing everyone at the North Dakota Grain Dealers Annual Convention & Show!  This fantastic event takes place January 20-22 in Fargo, ND.
If you see us walking about the show, please stop us and say HI!
For more info on the conference, visit this site:   https://www.ndgda.org/events/convention-information
Visit us at Alberta Seed Processors AGM 2019!

Agriflo is everywhere this winter! Come visit us at the Alberta Seed Processors AGM, from January 16-18th at the Doubletree Inn 16615- 109 Ave, Edmonton, AB.
Visit us at our booth,  or give us a call and we'll be happy to setup a time and place to meet with you.
For more information on Alberta Seed Processors, or the AGM, visit:  http://seedprocessors.ca/2019-agm/
Visit us at Feed & Grain LIVE 2019!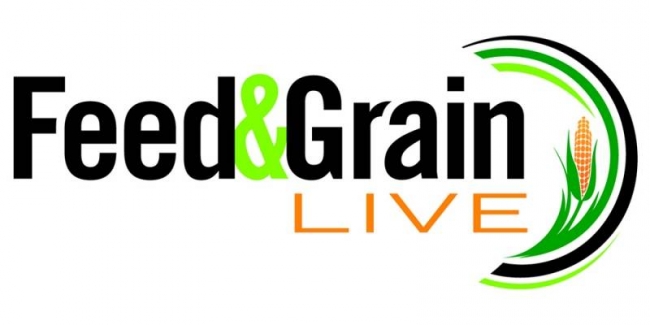 Agriflo is proud to be exhibiting, and speaking at Feed & Grain LIVE 2019!
The recent glysophate residue issues in grain, and the lettuce recall across North America both tell us a lot about how the tracking and traceability in our food and feed sectors is working, as well as what government, customers and end consumers expect. FISMA, SQF, BRC, AFRPS and other standards form the lowest set of expectations that we must achieve, but they themselves are substantially less than consumers are already demanding – and those demands are accelerating at an exponential rate. There are many challenges within an organization to addressing these issues, but there is an even greater challenge relating to doing so across all of the organizations in the supply chain. This is compounded by the decentralized nature of the agriculture sector, as well as a healthy distrust that most in the sector have for centralized authority. The traditional methods of addressing issues of intra-organizational data collection and exchange have been focused around large, centralized entities controlling the media of communication – and we all know that he who controls the media, controls the message. This is, and has been a major impediment to establishing an effective supply chain wide traceability solution – not only in agriculture, but in most other sectors as well. The arrival of Blockchain technology is a major breakthrough that eliminates almost all of these negatives, and provides a neutral playing field where everyone from the largest global food company to the smallest independent elevator can equally participate. The Blockchain revolution has already caused substantial change in the finance and banking industries, and major blockchain related changes are already happening in food. In this session we will talk about what exactly Blockchain is, how it works, what the applicability to Feed & Grain is, why adoption of this technology is going to happen much faster than you might think [hint: it already is!], and why organizations need to be preparing for it now.
For more information on this, or other issues pertaining to technical revolutions in tracking & traceability in Feed, Food and Grain.. contact us or visit us at Booth 52 at Feed & Grain Live 2019 in Altoona Iowa.. January 8-10, 2019!
http://live.feedandgrain.com
Visit us at GrainWorld 2018, Booth #2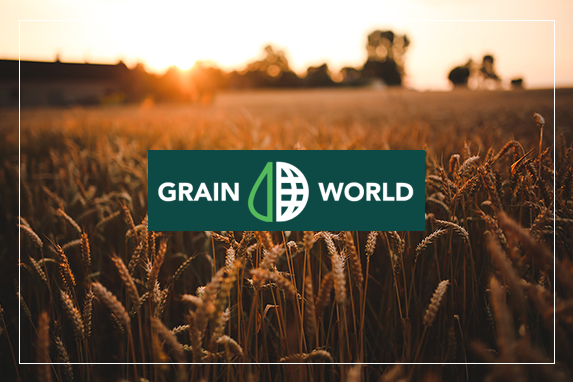 Agriflo is proud to be a sponsor of the 2018 GrainWorld Conference taking place Nov 13 & 14 in Winnipeg, MB at the RBC Convention Centre!
Come by and visit us at Booth #2 to learn more about digital transformation in the agribusiness sector. And, when you stop by, enter to win 2 tickets to the hotly anticipated NHL game on Nov 14th between the Winnipeg Jets and the Stanley Cup Champion Washington Capitals!  Drop your card in the box to win!
What is Agriflo?
Agriflo is a modern, fully integrated financial accounting and operations solution for post-primary production agribusinesses such as Seed, Feed, Food, Grain, Produce and Nut processors. Utilizing modern technologies, techniques and processes we help you do more with less, optimize your operations and eliminate blind spots in your operational information.
We know and love agribusiness. We'd love to talk to you and learn more about your business.
Call us at 1-888-3444-2652, Follow us on twitter @agri_flo,  or Find us on Linked-in, Facebook, or our website  http://www.agriflo.biz !
Agriflo Featured in October 2018 Grain Journal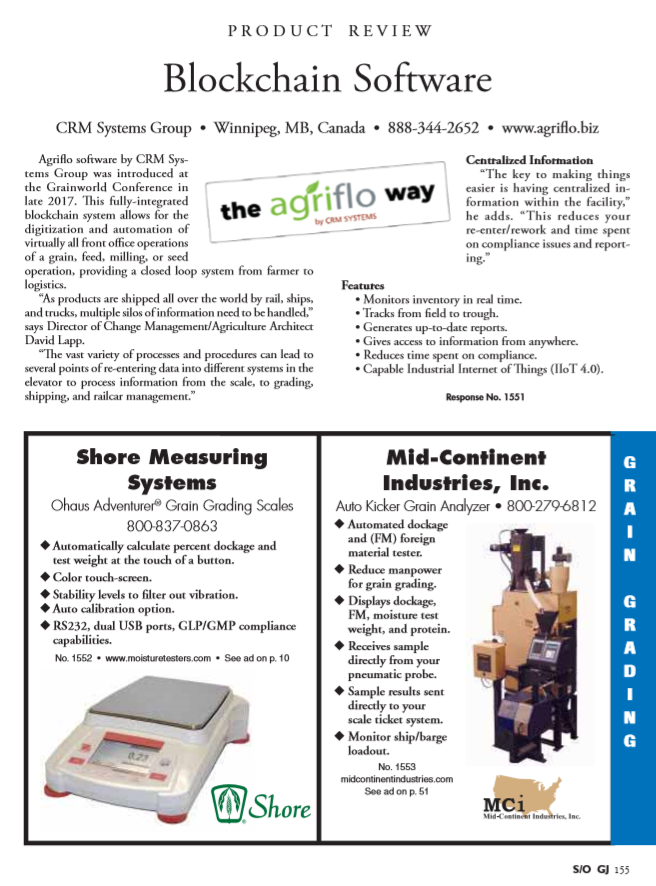 We are excited to be featured in the October 2018 edition of the Grain Journal!  Thank you to the fine people at the Grain Journal for the opportunity!
For more information, contact us.
The Agriculture Blockchain is here, today.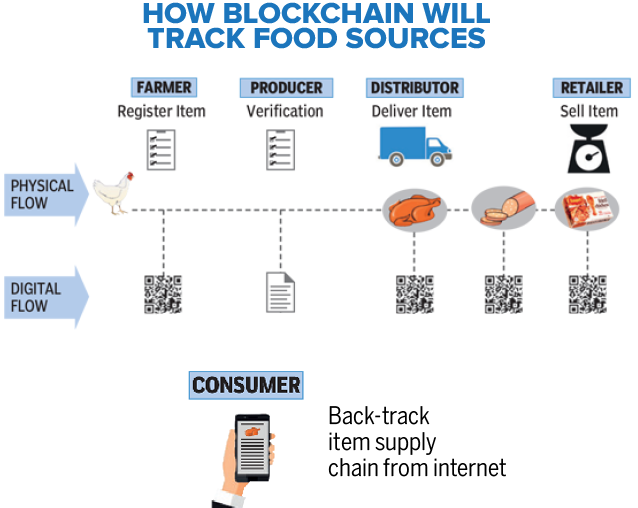 In my travels throughout the agriculture industry,  I routinely talk to people who say things like "this tracking and tracing, and blockchain stuff is interesting,  but it doesn't affect me and won't impact my business for many years in the future."  I can understand why they say that.  So far, the agriculture supply chain has been fairly unaffected by the technological revolution that is hitting other industries.  While on-farm technologies have started to take off – heck, we have fully robotic combines now that drive themselves – post-farm supply chain hasn't seen the type of disruptive technology that others have.
Or so many people think.  The reality, however is that these technologies are here, and they being deployed now,  and those who do not implement them will be the buggy-whip manufacturers of the future.
As an example. On Sept 24, 2018, Walmart announced that it will require all suppliers of fresh, leafy greens to trace their products back to the farm using blockchain technology.
"All fresh leafy greens suppliers are expected to be able to trace their products back to farm(s) (by production lot) in seconds – not days," the company said in a letter to suppliers. "To do this, suppliers will be required to capture digital, end-to-end traceability event information."
Direct suppliers are expected to have these systems in place by Jan. 31 and all "end-to-end" suppliers are expected to comply by the end of September 2019.
Meanwhile, national dairy cooperative Dairy Farmers of America (DFA) announced Sept. 25 that it is starting a pilot project intended to increase supply chain transparency and better connect farmer owners with customers.
"Consumers today want to know where their food comes from and blockchain technology, gives consumers real-time data, which can really help increase trust and confidence about food production from start to finish," said David Darr, vice president sustainability and member services at DFA, in a press release.
Janette Barnard, sales and marketing director at DecisionNext, shares her expertise on digital value chains in agriculture, including blockchain technology.
"As the flow of information through the value chain becomes increasingly valuable, capturing, transferring, and using data will be a critical evolution in the grain industry," notes one of her presentation previews. "In this session we'll explore the dynamics around this shift and the skills, processes, systems and tools from predictive analytics to blockchain that will enable first movers to gain an edge in this new digital world."
The fact of the matter is that field-to-plate digital tracking, and blockchain technologies are already having an impact in certain segments of the seed, feed, food and grain supply chains – and this change is accelerating at an incredible pace.  Those organizations that do not prepare today for what is already happening, but will most surely be ubiquitous only a few years from now,  will get locked out of markets for their products as customers, like Walmart, refuse to accept product that is not part of the chain.
The good news is Agriflo is ready today for these and other requirements.  Contact us to find out more.
Agriflo & Fleet Tracker GPS Announce Partnership!


As part of our continuing dedication to enhancing and expanding the integration footprint of the Agriflo management solution, we are very happy to announce our partnership, and integration with the GPS tracking solutions provided by Fleet Tracker (www.fleettrackergps.com).
This partnership will allow users of Agriflo to have out of the box capabilities related to tracking the location/position, as well as meter/metrics on various types of equipment, such as Vehicles and Trailers.  The practical implications of this are substantial,  not only does this allow Agriflo to automatically determine that equipment is due for maintenance – and schedule that maintenance, but it also allows substantial improvements to fleet dispatch, tracking, turn-by-turn GPS instructions, proximity notifications, early and late arrival notifications, and much more.

We are excited about the opportunities this partnership opens for us, and our clients.
Some information about Fleet Tracker:
Fleet Tracker is family owned and operated and had been involved in Ag for generations.
We value the ideals and ethics in the Ag community. We have been in business since 2010 and have a technical background which relates well with GPS and the technology behind it. We also have experience in the installation process with helpful mechanical knowledge.
Our company sells GPS fleet and freight products, provides the installation and the service. We also maintain customers through support and training. Fleet Tracker offers a variety of GPS products from wired devices, wireless battery and disposable your company can find a solution that works for your needs. Our goal is to provide innovative solutions for the current and future needs of our customers.
We strive to continue growing stronger, supportive relationships in the industry.
For more information, please contact us.