The seed industry has changed very drastically over the past several years, with regulations which have led to increased needs for compliance and reporting.  Seed companies have challenges with too many silos of information and trying to monitor and process their seed. As your company grows, issues arise when information has to be entered several times in different systems, and this results in a lack of ability to really know where your company is standing with inventory at any given time. Compliance reporting and audits with your company's Breeders/ seed companies can also take time and manpower.
Agriflo – Seed is a fully integrated software that can connect to your scales, allowing you to bring in seed effectively and will help obtain real time information on your inventory.
Inventory Control
Agriflo – Seed will allow you to control your inventory from Field to Customer making it easier to manage your facility. Agriflo – Seed can give you the option of a forward-facing portal with your growers allow you to track bins remotely.
Real time inventory allows you to make real time decisions, such as demoting the seed in an effective and timely matter.
Compliance
Using Agriflo – Seed allows you to reduce time spent in compliance because the software will allow you track and trace your samples automatically. This allows you to have a record in a timely matter.
Closed Loop System
Agriflo – Seed will allow you to receive your seed in a system where you will only have to enter information once. This allows you to reduce your errors. By doing this you will be able to receive real time reports allowing you to make proactive decisions in your seed facility.
Access Information
Agriflo – Seed and the Agriflo family will allow you to access information from any device regardless of where you are. Thus, helping you with your decision-making process in real time. The access of information will allow you to inform your producers and customers in real time.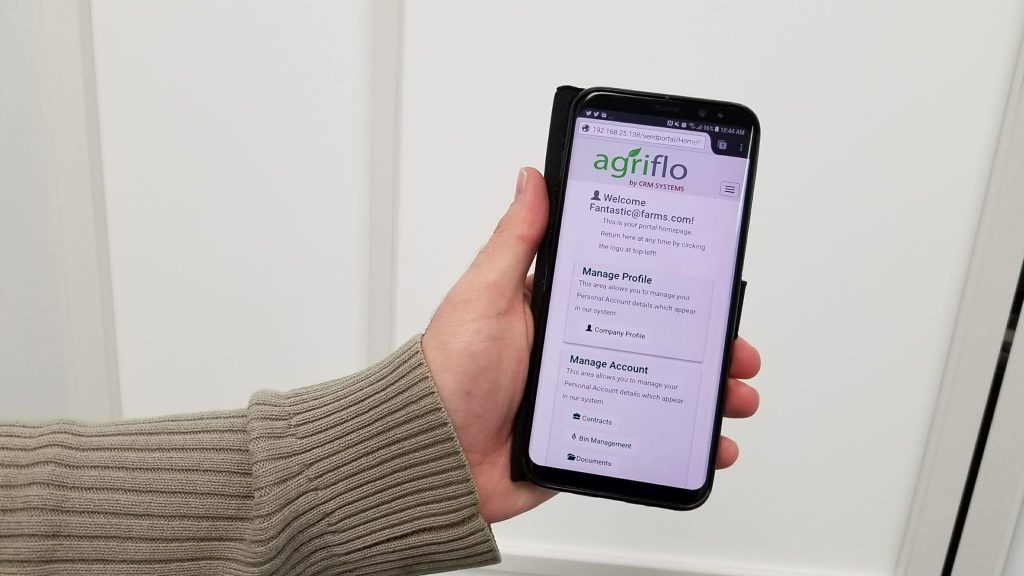 Agriflo - Seed will improve your efficiencies and margin by integrating the office and the plant allow you real time information.