Visit us at Alberta Seed Processors AGM 2019!

Agriflo is everywhere this winter! Come visit us at the Alberta Seed Processors AGM, from January 16-18th at the Doubletree Inn 16615- 109 Ave, Edmonton, AB.
Visit us at our booth,  or give us a call and we'll be happy to setup a time and place to meet with you.
For more information on Alberta Seed Processors, or the AGM, visit:  http://seedprocessors.ca/2019-agm/
Why should we connect?

There are many different types of challenges facing those of us in Agribusiness; we have challenges with Customers, Producers and even getting our product in and out in a timely manner. Our decisions have to be quick and accurate, which means that our decisions have to be made in real time. The world appears to be speeding up and our decision making has to follow. The biggest problem is what information do we need to make real time decisions? You may have heard of concepts like Big Data, Internet of Things, connectivity, inter-operability and Industry 4.0. Which are the ones you should consider?
1) Connectivity:
In order to gather the best information, we need to make sure that we are connected. This works best in closed loop systems so that all the important information is being captured. In recent years the ability to have a closed loop system has become far easier with PLC (Programmable Logic Controllers) and Automation Controls on the farm and in the processors' plant. If you haven't already connected these areas then it should be a top priority, because once you connect these areas together it will allow you to understand how your company is working.
An issue of connectivity is that there can be a shifting constraint. A shifting constraint occurs when you start connecting the pieces to close the loop and unsurprisingly problems will be found in your current processes, these are the shifting constraints. As you tackle and resolve the constraints as you discover them you may notice a shift to a new constraint. This eye opening process will be resolved once all the problems are corrected, allowing a much more efficient process for your everyday activities. This may be a little bit scary or may take some time and effort from employees and management, but I always tell people it is better to slow down in order to speed up. The result will be totally worth it.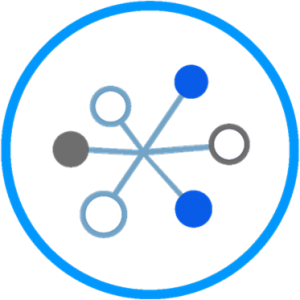 2) Inter-operability:
Inter-operability is different from connectivity because it may not be a seamless integration. The concept of inter-operability is knowing that you have data that could be used in your decision making but realizing that you may have to pull this information from the source using third party tools or the ability to export. This can be a small extra step. However, implementing this type of communication strategy, even if they are third party tools will allow you to get information and data that can be vital when making rapid decisions and allows you the ability to stop relying on historical information.
These types of solutions can have challenges because sometimes the pieces may not be able to pull the information that you really need or want. This is when a cost benefit will have to be examined and a decision will have to be made about if it is worth while to make small changes and put something in place to help with the capture of information. Or do you leave it until it makes sense to change in a big way. In either scenario, you will need to be gathering information to help you decide.
3) Big Data:
Big Data is a very popular concept in the business world today. The idea that we should always be plugged in and pulling information from all the sources we can is pervasive and encompassing. The idea is that – More information is always better! However, is this actually true? Sometimes this is not always the case. Companies and Individuals can experience a situation called Analysis Paralysis. This occurs when we are getting too much information and then we can not even fathom where to start. I have come across this situation multiple times, people believe that if they pull every bit of data that they will find some pattern, or trend that will give them the "A-ha moment" to solve their problems.
However, the trick to Big Data is knowing what we need to measure and then to start from there! Even if we only focus on our top three issues in our business, imagine how much of a benefit that would be! In this case you could actually do more with less!
In closing the key to success in connectivity and Big Data is to start small and work towards your goal! By taking off bite size pieces, it makes the goal of true connectivity achievable for any company.
agriflo by CRM Systems is launched at Grainworld 2017!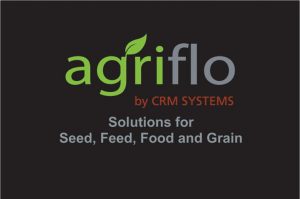 We are very happy to announce the official launch of agriflo by CRM Systems!  We are proud to launch this exciting new solution for the Seed, Feed, Food and Grain industries corresponding with the Grainworld 2017 conference in Winnipeg, MB!  [www.grainworldconference.ca].  Thank you to the people at Farm at Hand for their kind assistance and generosity as we have prepared for the event.
agriflo is the result of years of design, implementation and planning. It is a consolidation of a number of widely deployed technologies from Sage Software [www.sagesoftware.com] and other technology providers,  and is built on a fully modern technology platform, utilizing best practices to allow businesses in this market to move beyond traditional business models and into the future – as seamlessly as possible.
Have 5 minutes?  Watch this informative introductory video on "What is agriflo?". It will tell you more than this written blog could!  And then after watching it – make plans to come down to our agriflo launch event, happening November 15, 2017 from 4-7pm at the Shark Club,  City Place,  across from the RBC Convention Centre, where the Grainworld Conference is being held.  Food and drinks are on us!   See you there.
Read More