Technology and Agriculture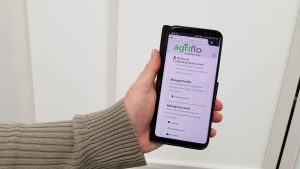 Technology and Agriculture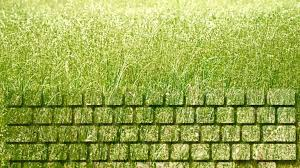 Technology has drastically impacted Agriculture in many different ways over the last several years. Examples of this impact can be seen with the use of drones by farmers, Real-time analytics that can be pulled from precision Agriculture and even in Agri-processors who have Automation in their facilities to help receive grain with more efficiency.
With new technology moving in fast for Agri-Processing there is definitely an informational gap occurring between the processing plant and the office.   This can detrimentally impact the company's bottom line.  This separation is like a fog (or White Space), where you and your employees really do not know what is happening in the fog at any given point in time.
Delays can impact:
These delays can be reflected negatively in inventory accuracy, operational efficiency or even compliance and food safety issues.  Any of these problems are cause for concern , but what really hurts the processor is the inability for real-time decision making.
Communication: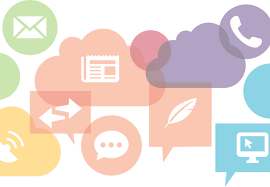 Communications need to be linked between the plant and the office because when they are not your company creates White Space.  With white space, a company's communication becomes very "silo'd" with "me" centric tools and this can cause disjointed workflows. A great example of "me" centric tools are email clients such as Outlook or Outlook 365.  These programs serve a purpose in our individual workflow and help us in our day-to-day flow, but as a team platform they can be quite limiting. The "me" centric tools cause a huge amount of repetition work, where employees are touching items 4-5 times, or reworking and reworking in order to push items forward. This cycle can lead to frustration at the end of the day, processes can be stalled and employees can feel that they are on a never ending treadmill with no forward momentum to complete tasks.
By connecting your "me" centric tools to workflow automation, accounting systems and even to your Customer forward facing CRM (Customer Relation Manager), it can improve your communication 10 fold, and allow you to be more proactive in your decision making.
Workflow:
If there is White Space between the Processing plant and the office there will be a definite impact on workflow. Delays in processing can impact the bottom line or the company's key performance indicators (KPIs).  The goal becomes reducing white space by connecting the tools, processes and people to the workflow.  
This can be achieved by integrating existing tools to help you with the interoperability of the company.  Or by reviewing your current needs and looking at your future needs to help you find tools that may be a better fit for your company.   By closing the loop of the workflow, it will allow you to lean out processes, empower your people and more importantly, grow your business.
Getting rid of, or reducing White Space can be a challenge because of processes that may not have changed in several years or may be from a time where you were managing your business with much smaller sales volume.  If so, this is the best time to review your processes, and see what needs to be changed, improved or even removed.   If your company is planning to change processes one key point that will ensure higher rates of success is to engage your employees and team members in this process.  They have the experience and likely know better than anyone else, what already works and what doesn't.  
Technology:
Challenges that can make existing problems worse is when a company runs to Technology and throws it at their problems hoping that it is a quick fix.   This is a dangerous decision and often leads to failed technological implementations, or high staff turnover. If new technology is the solution for your company then it is wise to slow down before you speed up.  There has to be a deep drive to review your company's needs (People, Process and Tools).  Luckily, there are tools that can help you with this review and will give you the extra knowledge to make an informed decision.   It is always better to change things in small bite size pieces so that you can really see the outcomes and it will also provide your company time to adjust without hurting your business.